The Roddenberry Archive: The Cage
OTOY [07:28] (
externer Link
)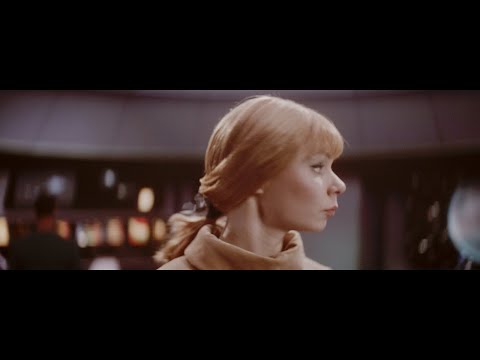 Star Trek luminaries Mike and Denise Okuda explore the production and inception of Gene Roddenberry's 1964 "Star Trek" Pilot - 'The Cage' - and its profound impact on Star Trek history.

Beautiful recreations of the episodes's sets, characters and locations created by the Roddenberry Archive team in tandem with testimony from the original cast and crew - including Director Robert Butler - memorialize The Cage's legacy for generations to come.
IMDb:
https://www.imdb.com/title/tt19494964/
Mehr Infos:
https://home.otoy.com/roddenberry_archive_may2022/
Artikel auf TrekMovie:
The Roddenberry Archive Recreates Sets From First 'Star Trek' Pilot "The Cage"
2022-05-04 |
TrekMovie.com
Artikel auf Gizmodo:
Star Trek's Iconic 1964 Pilot 'The Cage' Gets a Hologram Recreation
Graphics company OTOY and the Roddenberry Archive collaborated on the immersive, historical project.
2022-05-04 |
Gizmodo.com